The stump on your Atlanta, GA property looks harmless. You look at it as nothing but an eyesore. But did you know that stumps are a tripping hazard? Whenever you cut down a tree, you usually let the stump stay, thinking that it isn't worth the effort to remove it.
By leaving the stump behind, you are putting everyone at risk of tripping and getting injured. Don't worry about being clueless about how to get rid of it. Any Tree Removed offers stump grinding and removal services to get rid of the eyesore and tripping hazard.
Tree stumps tend to sprout back when you keep on ignoring them, while the roots underneath keep on growing. Those roots could reach the home foundation, driveway, sidewalk, and the plumbing system. The stump above the ground, on the other hand, becomes an ideal breeding ground and nest for pests like ants and termites.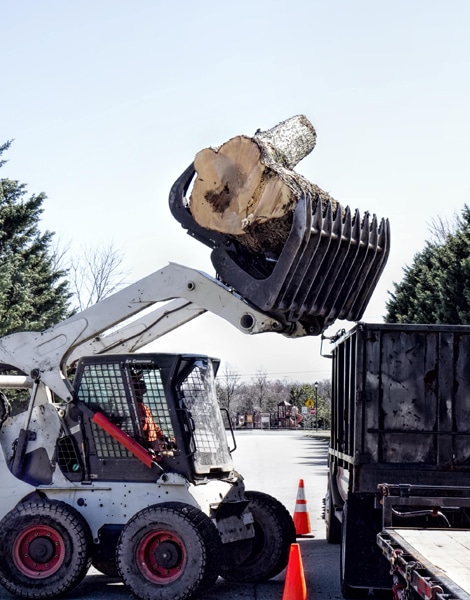 Call Any Tree Removed at (770) 686-4242 today to book a stump removal service. You must get rid of it for the following reasons:
Avoid damage to the plumbing pipes
Prevent cracks on concrete
Remove an eyesore on your landscape or yard
Prevent the likelihood of tripping accidents
Maximize the space in the garden to add features
Give us a call today for your free estimate. We offer you different methods for removing a stump on your property. We believe you have the right to know your options right before we get on to it. Our stump removal procedure won't bother you in any way. Let us do our job, and you'll get rid of that stump in no time.