Trees are on your property for a handful of reasons. They give you shade, improve the look of your home, and hold the soil in place to prevent erosion. Trees last long if you take care of them. Pruning and trimming are some of the things you should do to keep them in excellent condition. But like all other living things, trees must be removed sooner or later. This is where we come in.
At Any Tree Removed, we value your safety above anything. When a tree on your property shows signs of deterioration or if it has grown so tall and wide that it contacts the power lines, then you have no choice but to have it removed. Our specialty is tree removal without hassle.
A falling could cause damage to your property. But because you don't have the equipment and skills, we don't recommend a DIY approach. Instead, give us a call at (770) 686-4242, and we'll remove the tree on your behalf.
Fill this form so we can address your tree removal needs. Our service representatives will respond to you as soon as possible.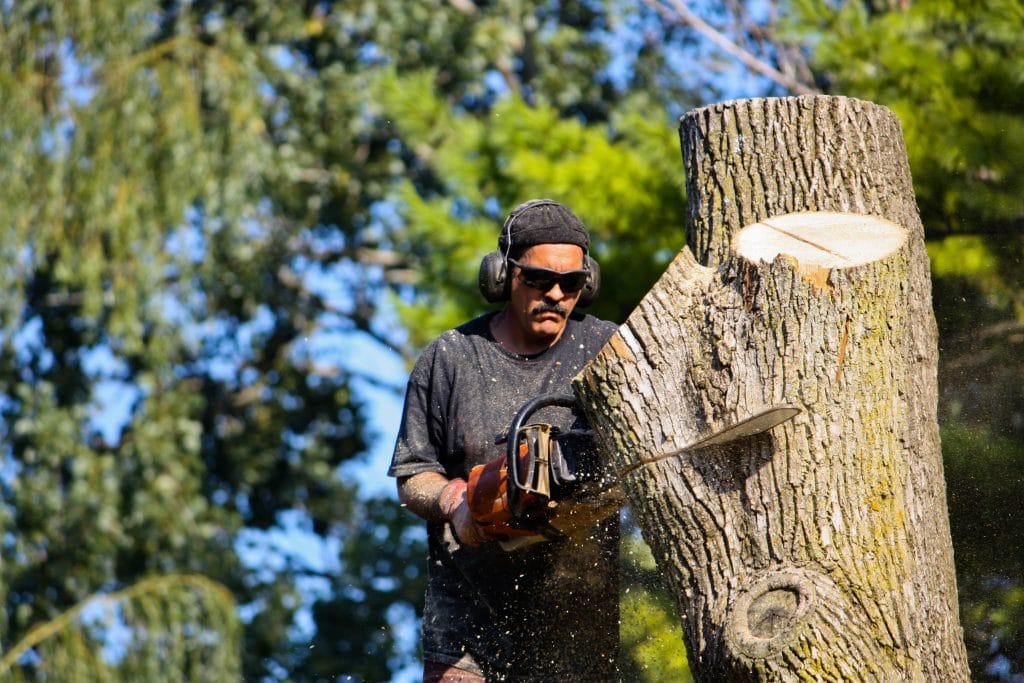 Why Do You Need Tree Removal Experts?
Trees play a critical role in any landscape, but the lack of maintenance or the tree's age are contributory factors in the decision to remove it. The roots and branches start to grow and spread uncontrollably to the point that they interfere with components and structures on your property, including the drainage system, electrical wiring, water pipes, and even your house.
Trees riddled with infectious diseases also must be removed, as well as a tree that has reached the end of its life.
No matter the reason, Any Tree Removed has the experience, equipment, and a trained team to remove the tree for you and your property's sake. Don't think you can do the job all by yourself. There is more to removing a tree than you realize. The tree cutting part is just the initial step. Our experienced and trained staff will dispose of the branches and trunk. You can also hire us for the removal of the stump.
At Any Tree Removed, our priority is to provide you with a hassle-free tree removal service.