Family Owned and Operated for Over 20 Years
Newnan Tree Removal Services
Tree Removal, Trimming and Stump Grinding in Newnan, GA
Entrust Us With Your Tree Removal
We have been providing professional Newnan tree removal for over two decades. Our team consists of highly skilled, certified arborists, who, too, are from the Newnan area, which means that we understand the challenges associated with the city, and what is needed to ensure optimal tree health.
We will help do away with any tree that poses a risk to your property, such as dead trees, infected ones, and those that, if allowed to grow, will tamper with the underground utilities like pipes, sewers, and cables. Don't let it be too late!
We are veterans in the tree removal business. With three generations under our belt, there is a reason we are the most trusted Newnan tree removal company.
You read that right. We've completed over 1K jobs through the years. We have a 100% Satisfaction Guarantee policy. Don't take our word for – read our reviews below!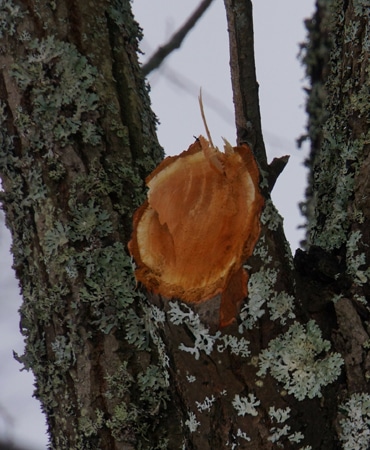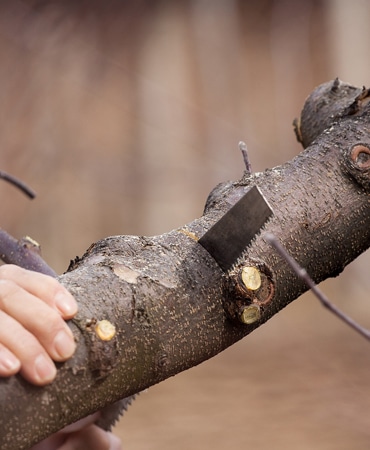 Is Your Property In Good Shape?
Our company is well known for a number of Newnan tree maintenance services. Aside from tree removal, we also offer tree trimming and stump removal services. It is our wish to see it to it that our services are accessible to everyone in our beautiful city, and that's why we offer affordable rates on all services. Our customers are our backbone, and that's why we have a dedicated team to give you the best customer care services. Any questions or general inquiries are handled in the best way possible.
Together with the services offered, our company also provides free tree evaluation and advice on how you should properly take care of your trees. This way, you can always detect any tree diseases or defects early enough before they fully damage the tree.
As a beacon of quality work and with a long list of satisfied customers, you can trust us to deliver the best services to you, that you will find nowhere else.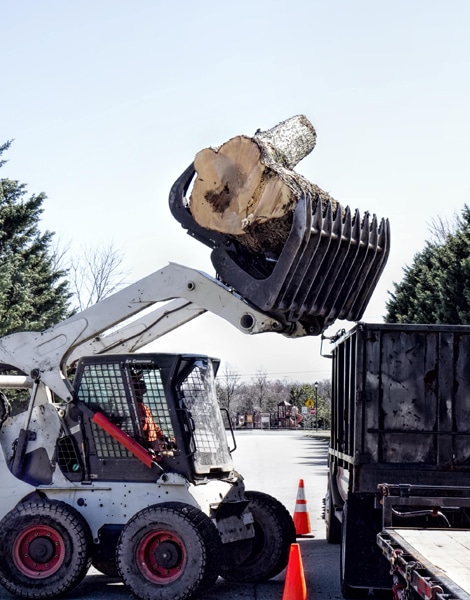 Residential Tree Removal Service
Is there a dead tree that's making your compound look ugly? Maybe a diseased tree, and you are afraid it might spread to other plants? The solution to either of these problems is having them removed. But you wouldn't do that on your own for a number of reasons, and that's where we come in, we offer the most trusted tree removal services – both small scale and large scale. Over the years, we've worked with several property owners in enhancing their property aesthetics through the best Newnan tree trimming and removal services.
If you want to create a good first impression on visitors, and raise the value of your property in the market, contact us for professional tree removal in Newnan, GA.
Commercial Tree Removal
Our company is dedicated to ensuring that your commercial property retains a top-notch appearance. We offer quality tree removal that has left several commercial property owners satisfied over the years. We also partner with realtors and contractors that wish to get a higher return from the property they want to sell by doing away with unwanted trees in such properties.
What Our Customers Are Saying
As a locally-based company, our commitment is to serve residential and commercial property owners. We accept every call of duty, regardless of the situation. Any Tree Removed provides the best possible experience for every client. We believe that customer satisfaction is paramount, and our client feedback and reviews speak for themselves.
Lamar came over and looked at my trees and brush that needed trimming and cleaning up. He gave me an fair estimate and a date when they could work on my yard. I accepted his bid and they showed up on time, were courteous and professional. They completed their task in a timely manner and cleaned up. I will always call Lamar when I need something done on my property. I would recommend him and his crew to anyone needing professional tree and yard care.
Highly recommend. Did a great job (and even a little bit more than we expected), cleaned up well and good customer service.
Great customer service, great job very professional will defiantly use them again.
Lamar and his crew did a fantastic job removing a large pine tree from my yard today. The crew was friendly and they cleaned up the area very well. I would definitely recommend their services.
Why Do You Need Tree Removal Experts?
You deserve the best services, and that's undebatable. With 24 years of local service, we have the expertise to give you the best tree removal services in Newnan, GA and surrounding areas. We do not only boast of our many years of experience but also on the quality of staff that we have. We work with a team of highly-skilled and certified arborists. They have a good understanding of Newnan tree removals and will work to ensure that the project is completed with the highest standards.
At Any Tree Removed, offering the best quality services to all customers is our prime objective, and every project is handled seriously. For maximum efficiency and quality work, we only use the latest machine operated by highly experienced personnel. Before a project is undertaken, our team accesses it to determine the best way to proceed with it. All this has earned us the top position as an Newnan tree maintenance company.
If you need a tree removed from your property professionally and swiftly, then call us today for a quote or find out more.
Quality customer care. We go beyond satisfying our customers' needs with world-class customer service. There will always be someone to listen and update you throughout the entire project.
We follow safety procedures and use the best safety equipment on all projects.
Our company practices transparent communication with all customers at all times.
All services offered to meet the required industry standards.
Affordable rates
What's more – our payment options are flexible to accommodate your preferred payment mode.
What's more – we offer flexible payment options should you be interested in our maintenance plans. That way, you no longer worry about your tree cutting, trimming, removal, and stump grinding needs all year. We'll handle everything on your behalf.